Additional Services
Extended Rosalie Hall resources
The following services are provided by other organizations, but available at Rosalie Hall:
Nutritional Counselling

Substance Use Counselling

Group Intervention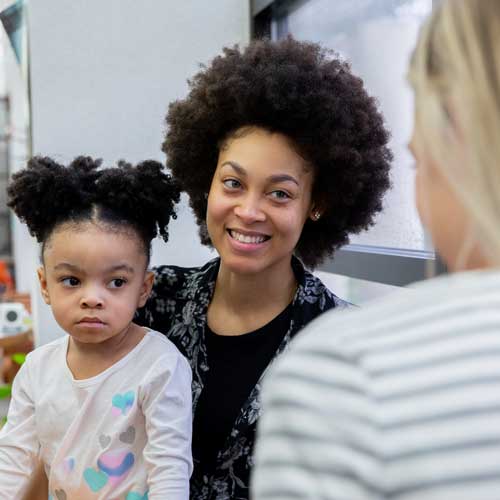 We also help individuals to access services and supports in cooperation with:
Coordinated residential access with Humewood House and Massey Centre

Service delivery with Jessie's The June Callwood Centre for Young Women

Toronto Social Services & Ontario Works

Toronto Children's Services

Organizations affiliated with Healthy Babies, Healthy Children initiatives

The Toronto District School Board and the Toronto Catholic District School Board

Relevant service delivery networks in Scarborough and across Toronto
Services are provided to our community without cost to young families through the generous support of:
Our many community and corporate donors

Ministry of Children and Youth Services, Government of Ontario

Children's Services, City of Toronto

Service Canada, Government of Canada

ShareLife through Catholic Charities of the Archdiocese of Toronto

The Misericordia Sisters
Children's Aid Foundation Scholarship Program
The Children's Aid Foundation Scholarship Program was established in 2004 by Rosalie Hall in partnership with the Children's Aid Foundation. The purpose of the scholarship program is to provide current and former clients of Rosalie Hall with financial assistance to pursue post-secondary education. Criteria for awards include demonstrated ability and the willingness to succeed. Scholarships are competitive, and decisions are made annually by the Rosalie Hall Award Committee.
Eligibility: The candidate must be a current or former client of Rosalie Hall, be under 30 years of age at the start of school year, and must be enrolled* as a full-time student at an accredited post-secondary institution (as designated by OSAP or other provincial assistance plan).
*Students applying to college/university are invited to apply. Awards are contingent on acceptance to full-time post-secondary studies.
For more information on our services or to Get Started, please contact us today at 416-438-6880.